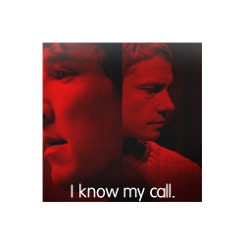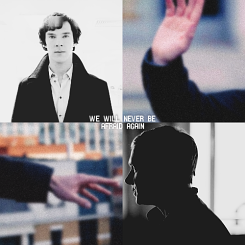 Series one - I know my call:
I Don't Feel So Well - Vienna Teng.

I don't feel so well
I thought that you should know
I thought that you should know
That I don't feel so well
I thought that you should know before you fall

[...]

I saw it begin to dawn on us both
That somehow it wasn't suprising
And so you're preparing to swear every oath
And all the while I'm realizing

Mosquito - Ingrid Michaelson.

Mosquito, mosquito
Buzzing around
Landing on my knee
How can I truly be angry with you?
All you want is to be part of me

[...]

You love like no human could
You love like no human should

Cold - Emilie Autumn.

Instrumental.

The Cave - Mumford & Sons.

It's empty in the valley of your heart
The sun, it rises slowly as you walk
Away from all the fears
And all the faults you've left behind

The Point Sometimes - Gregory and the Hawk.

And I know that if November had been deader
If we'd hidden a bit better
We'd be strangers

All Is Full Of Love - Bjork.

You'll be given love
You have to trust it

The Outsider - Marina & the Diamonds.

Sitting on the outside observing the fun
Don't get on my bad side, I can work a gun
Hop into the backseat baby
I'll show you some fun

All I know is I cannot pretend
I'm sitting on the outside again

Undercurrent - Jami Sieber.

Instrumental.

You're All I Have - Snow Patrol.

You're cinematic razor sharp
A welcome arrow through the heart
Under your skin feels like home
Electric shocks on aching bones

[...]

There is a darkness deep in you
A frightening magic I cling to
Series two - We will never be afraid again:
Spectrum - Florence + the Machine.

When we first came here
We were cold and we were clear
With no colors in our skin
We were light and paper thin

[...]

Say my name
And every color illuminates
We are shining
And we will never be afraid again
For What It's Worth - Placebo.

For what it's worth
I'd tear the sun in three
To light up your eyes
I Am Not A Robot (Clock Opera Remix) - Marina & the Diamonds.

It's okay to say you've got a weak spot
You don't always have to be on top
Better to be hated than loved, loved, love for what you're not
Cops and Robbers - The Hoosiers.

You'd like to be a member of the human race
You want to be a good boy
But you couldn't stand the taste
Drag - Placebo.

You're always ahead of the pack
I drag behind
You possess every trait that I lack
By coincidence or by design
Funnyman - KT Tunstall.

Locked inside your head
Do you realize the things you said
Never made sense?

We can sit here and laugh
But we don't know the half of it
In your defense
After The Storm - Mumford & Sons.

Night has always pushed up day
You must know life to see decay
But I won't rot, I won't rot
Not this mind and not this heart
I won't rot

[...]

And there will come a time, you'll see
With no more tears
And love will not break your heart
But dismiss your fears
Time Is Running Out (Muse Cover) - The Vitamin String Quartet.

Instrumental.
Download.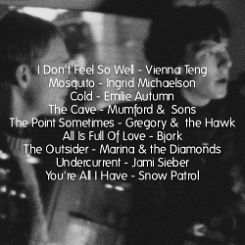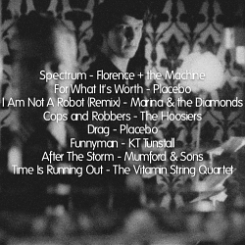 Reblog link.

***
So, an explanation. The first disc is actually a mix I did, god, ages ago, I think just after series one had aired. It remains my favourite mix I've ever done, but I really disliked the original cover, so to amuse myself I remade it. But then I couldn't really justify reuploading a mix I've already shared, however long ago it was, so I made a second disc.
When I say 'series one' and 'series two', I just mean that I made the first disc in the mindset of having watched series one, the second in the mindset of having seen series two. My feelings about them have naturally developed over the course of the last series of development so I'm sure it influenced me, but they aren't all episode specific or anything.
I did have the slight problem of not just turning disc 2 into a FALL mix, haha. (I'm working on a FALL mix right now, I had to pass over like five different songs because I'm keeping them back for it.)
Anyway. Enough rambling. Please enjoy!